Well folks it's been awhile.
What have we been up to… well really what haven't we been up to. We did not seed or sod the yard, by fall it was quite the jungle of weeds and rocks. And as no real surprise to anyone we did not build the pergola, at this point we are pretty committed to spring. Not sure if you noticed, but it snowed and that pretty much ends the whole outside project front.
We did finally tackle reattaching the fence post and gate they removed when putting in the patio, after seriously considering not. But, after having a friend's dog stop by for a visit we realized we were only about 5 feet short of having an entirely fenced in backyard. We also already owned the needed fence portion and already had concrete in the shed to set the post. So despite a strong push for lazy we got around to putting it back. I don't have any pictures of that, but imagine a fence post attached to a gate and it looking exactly like it did before. (Although, we did almost put the rotting post back in because we seriously didn't want to venture to Home Depot, but alas we are trying to be the kind of people who we don't hate a year later and bought a new post.)
We also worked on the kiddos fort a fair bit this summer/fall. We painted it a beautiful dark blue/green/black color. It's a very sneaky color that changes with the light. I really wanted it to be dark so that it would blend into the bushes and be hardly noticeable as you approach the house. It totally worked because we had my old college roomie's family come for a backyard dinner and they asked where the fort was because they completely missed it as they approached the house.
We let the kiddos help for approximately 8 seconds before they were bored, but not before they got paint all over themselves, accidentally dropped their paint cups and fussed about the mosquitoes. See how into they are, how closely they are paying attention to the work?
The color we landed on was Benjamin Moore Salamander and it is pretty magical. Now that the leaves have mostly fallen off, it is more visible of course, but she's a beaut so I don't mind one bit. It also looks good with our blue house, since they aren't too far apart.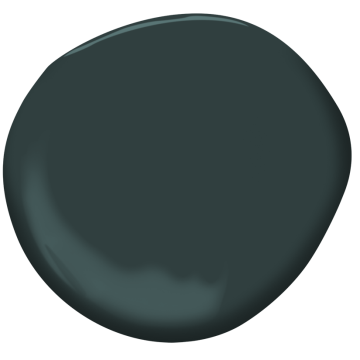 In this picture it reads more blue, but all the same, I love it! I also love how there is random crap strewn about. This is the only semi recent fort picture I have though so it will have to do.
We also finally painted the roof as the threat of winter loomed. We landed on this liquid rubber waterproof sealant . It can be used for ponding water, so we are hoping it holds up for our fort. We did two coats, I'm sure three or four would have been better, but we would have needed another can and neither of us really wanted to paint it anymore. Brett did the bulk of the roof while I did the bulk of the fort painting. I'm more or less prone to being unintentionally dangerous, so Brett was a more natural choice for the roof.
Gideon got some rock climbing holds for the steep side of the roof for his birthday. He spent the better part of the summer asking when we were going to put them on. We spent the better part of the summer not painting the roof and saying we needed to do that first. At this point even Gideon stopped asking so it must be hopeless until spring!
I still want to add some pretty molding details and some fun elements inside the fort next year. After that I will take some pretty pictures and share them with you and maybe we will actually call that project done.
So with that we are moving our projects inside. I am right in the thick of redoing Levi's room right now. I'll catch you up on what I am up to and where I am heading with it next!